Wellness
Relax in the hotel's own wellness area
Indulge in some time for relaxation in our wellness area with sauna, infrared cabin, spacious quiet zone and hydrojet massage lounge, or try out our top-quality Technogym fitness equipment.
Relaxation for body and soul with a hydrojet dry water massage
The hydrojet massage is a therapeutic full-body or localised massage system using targeted water pressure – with no need to get undressed or have a shower afterwards. A water jet massage relaxes the muscles, especially in the event of muscle strain or cramping.
Beneficial warmth helps to activate the entire metabolism.
During a dry water massage, jets of warm water massage deep into the layers of connective tissue and promote circulation.
The gentle power of the water
activates the metabolism
relaxes muscles
dissolves muscle strain and hardening
A great advantage of this unique combination of massage and heat therapy is that it does not put any pressure on the circulatory system. Regular treatments will consistently increase general well-being.
Price:
€ 13,00 per treatment
Duration:
20 minutes, Tokens can be purchased from reception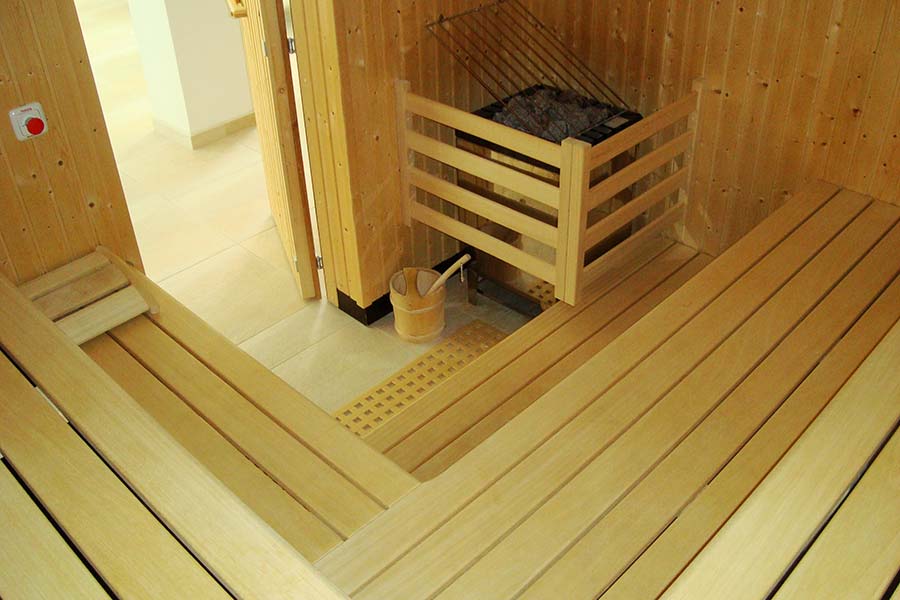 Technogym fitness equipment
In a separate room, you have the option of working out on a range of top-quality Technogym equipment including cross trainers, ergometers and a cable tower, all at no additional charge.
[MOBILE MASSAGE (by prior appointment only)]
We will be happy to schedule an appointment for a massage in your room.
Price:
€ 28 (classic massage)
Duration:
25 minutes
Please arrange an appointment prior to arrival:
Telefon: 07718 20090
E-Mail: office@hotel-wesenufer.at
Bathrobes, sauna towels and slippers are provided free for our guests in the wellness area.